Stanganelli's Italian Foods
Supplying Erie and the surrounding area with great Italian Foods since 1961.
Buy your Pepperoni Balls here!
Stanganelli's Italian Foods is a Family owned and operated business that is known for its flagship products consisting of: Pepperoni Balls, calzones, meatballs, various pastas, sauces, and assorted breads. We have been supplying Erie and the surrounding area with our products since 1961.
Want to get in contact with us? Please call us at 814.456.0965 or come down to Stanganelli's Italian Foods located at: 602 East 25th StreetErie, PA 16503
Interested in finding out more about our history, culture, and products? Check out our Made in America Segment below!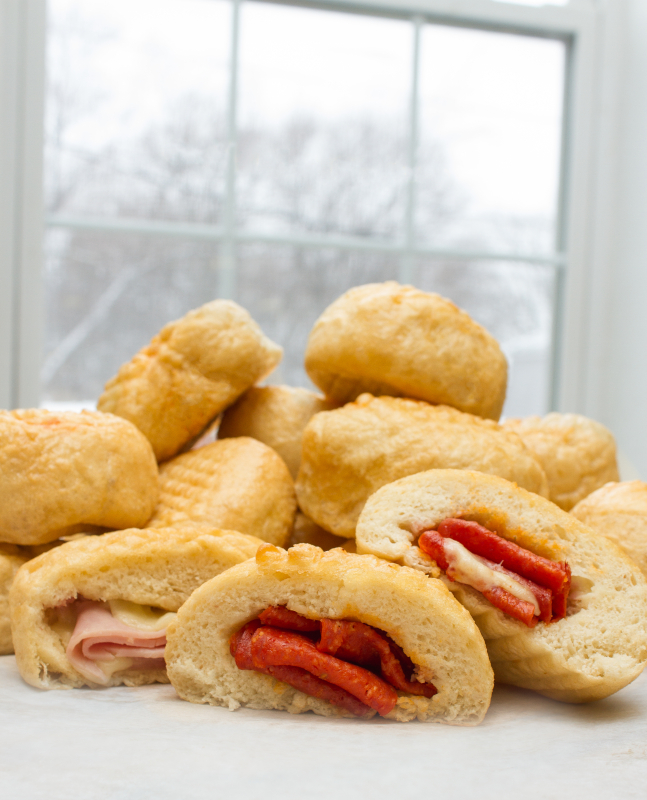 Stanganelli's Fundraising
Stanganelli's has been offering Fundraising for over 25 years to schools, church organizations, teams, clubs, you name it. We strive to give outstanding hometown customer service along with a 40% profit on each item sold. We pride ourselves on our quick sale turnaround, organized ordering, and prepacked delivery process. Our products speak for themselves and are easy to sell. That's why we have many organizations returning year after year knowing that they will make a profit with Stanganelli's Fundraising.
Stanganelli's Retail Store
Our retail shop is located in the Oakwood Plaza, open Tuesday thru Saturday. You can purchase our signature items such as pepperoni balls, various pastas, sauces, and breads; additionally they offer homemade Gelato, lunch and/or dinner meals. Italian specialty items are showcased with the Dellalo's Product Line.
Hours of Operation
MON
Closed
TUE-FRI
11:00am – 6:00pm
SAT
11:00 AM to 4:00 PM
SUN
Closed
Contact Us Today
LOCATION NAME
Stanganelli's Italian Foods
ADDRESS
1621 West 26th Street
Erie,PA 16508
PHONE NUMBER
814.459.0101